The bellringers were back in winning form for this year's Christmas Tree Festival.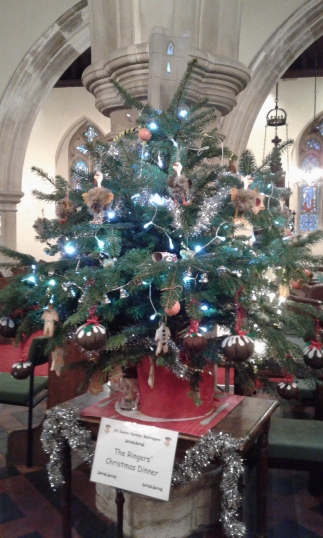 The theme being Christmas Food, we turned our tree into a Ringers' Christmas Dinner, complete with turkeys, puddings, chocolate sprouts and ginger bread biscuits. Some ringers' ales completed the presentation.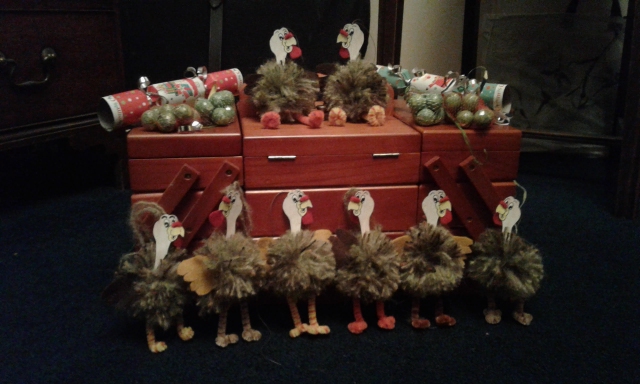 While the turkey's lined up to vote for Christmas, festival visitors cast votes for their favourite tree and we came top not only in the adult category but also overall.
We won some chocolates for the tower and a rather fetching little trophy.